The Leafs have the first of back-to-back games in Montreal tonight. Then they will play the Habs a third time in Toronto on Monday. Three games in a row against the Habs? Who made this schedule?
Leafs goalie prospect Artur Akhtyamov is in the KHL now, here are some highlights from his game yesterday from Brian.
The Leafs were off yesterday, we should get some updates today on rosters, injuries, and other things. The Leafs play Montreal tonight at 7pm.
Here's who's on the first day of waivers. Spencer Martin has been jumping around organizations for a short while now. Wonder if he'll ever find a home to settle and get some consistency from.
We have the list of who doesn't need waivers on the Leafs below, as well as waivers review and some of the minor cuts the Leafs have made.
Here's a story of Simon Benoit trying to get back into the game and back with a chance for a job with the Leafs after suffering back spasms at the beginning of camp.
This was a pretty good team preview from Daily Faceoff.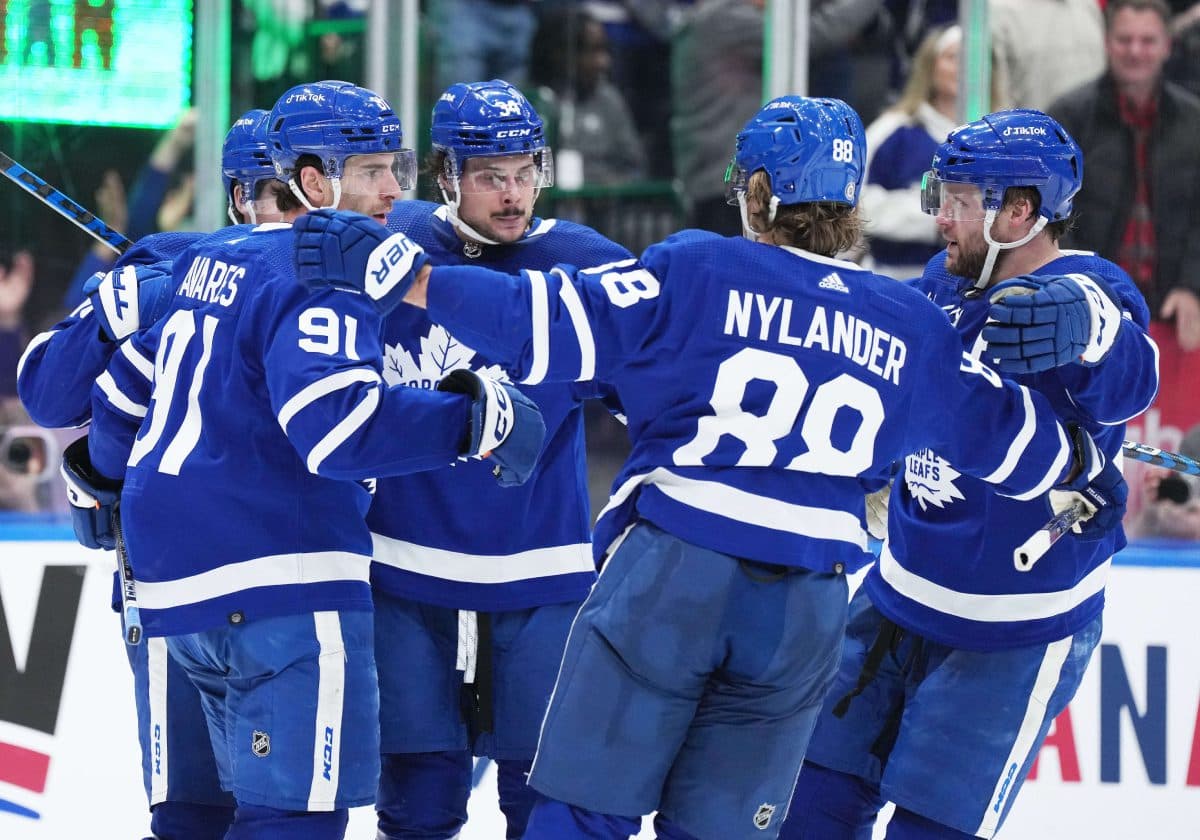 Andrei Vasilevskiy is going to miss two months with the Lightning for a surgery. I'll say this now. It's a long season, don't be surprised if the Lightning play well and win lots of games despite not having the best goalie in the world. And it's a long season. The Lightning, in my opinion, have a better roster this year than last (and I'm concerned the Leafs are worse than last year). They will be tougher to beat in the standings for home ice. It's a long season.
The PWHL Players Association are hinting at possible team colours/affiliations/names? Toronto, Montreal, and the one in the middle are all very NHL, New York has the colours of the NEw York Liberty WNBA team, and Boston is sporting... Ire-ish green?
This is a sad story/update about Flames AGM Chris Snow who has been fighting ALS since December 2019.
EA Sports ranked their top 50 players, and wow, the down season from Matthews really hit hard on this. I actually had to laugh. Also everyone Nylander is behind.